Used Pallet Racking Storage Systems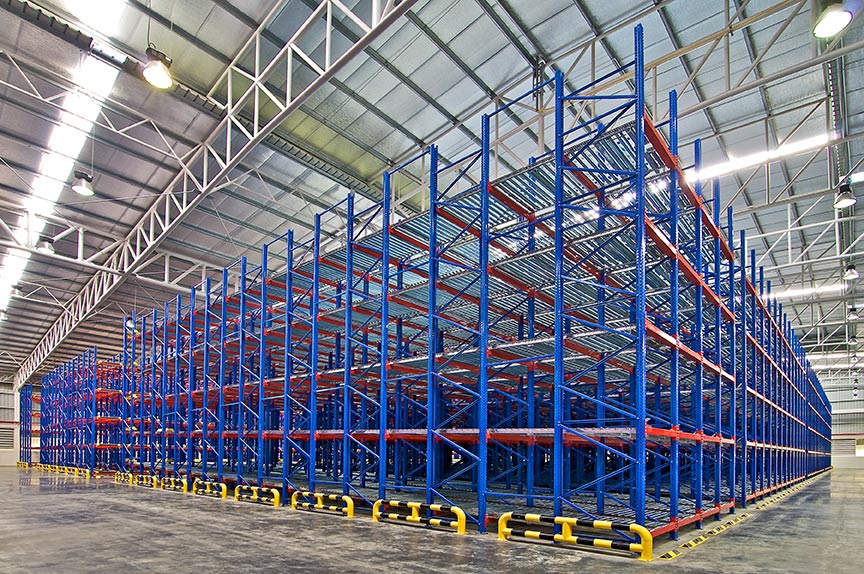 Used warehouse pallet racking systems are great for maximizing the space in your warehouse. With capacity enough to handle the heaviest loads, pallet racks make it easy to store and organize your entire inventory, allowing you to store items off the floor where they are safe and sound.
Simply Rack is your used pallet racking specialist. Our extensive inventory of commercial used racking systems is unmatched, as is our superior customer service. Not sure what you need? Just give us a call and one of our friendly associates will be happy to help you choose! We offer a large selection of previously used and discounted warehouse pallet racking systems.
Used Heavy Duty Shelving
Warehouse shelving is a fundamental necessity for reliable storage, which many times includes used and discounted shelving. A warehouse or storage facility needs to have strong and robust shelving to keep stock secure and a good shelving system optimizes available floorspace and allows you to store more stock.
There are a wide range of used warehousing shelving options available, which can make it difficult when it comes to choosing the right shelving for your warehouse. Fortunately, Simply Rack offers only the best shelving systems available, in stock and ready when you need them. Whatever goods you need to store, we can help provide the ideal shelving solution for your facility.
Used Teardrop Pallet Racking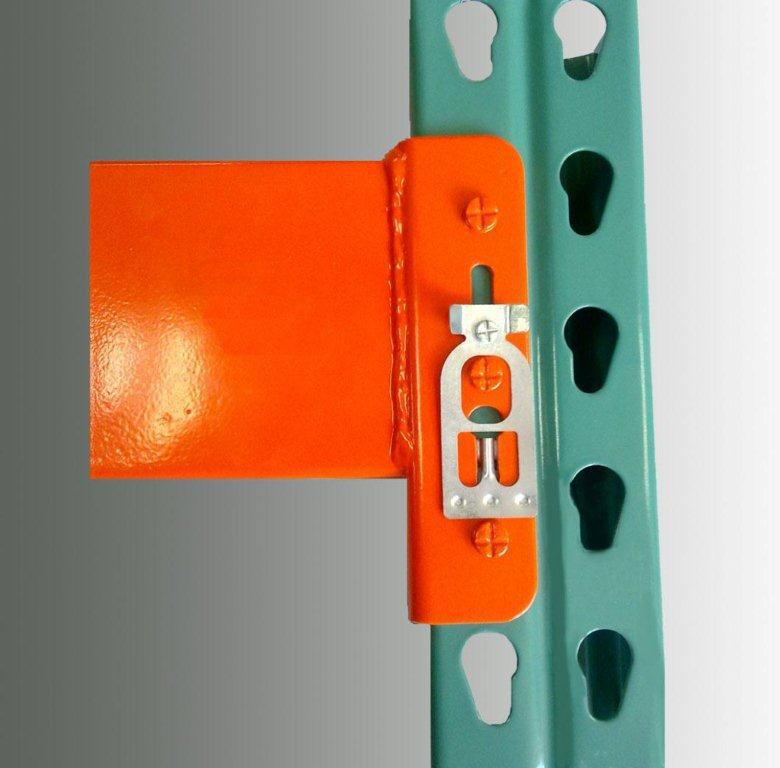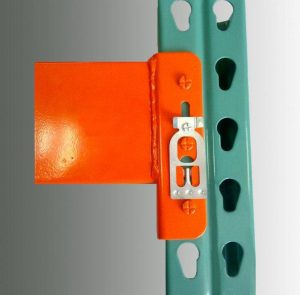 In addition to their near-universal compatibility, used teardrop pallet racks are a great storage solution for just about every type of warehouse application. They work perfectly for operations that need any sort of flexibility in their storage, since their height and width can be adjusted so easily. Teardrop racks also work well for facilities that may need to expand or want additional storage, since add-ons can be purchased from a different manufacturer and can be assembled with existing staff.
If you're looking to outfit your warehouse with teardrop pallets racks or want to purchase used pallet racks, give us a call. At Simply Rack, we take pride in providing the best warehouse storage solution for your business's unique needs. Call 844-722-7225 for a quote!
Used Push Back Racking
A used push back rack system from Simply Rack will completely transform your loading processes, providing up to double or even triple the storage density compared to standard pallet rack storage systems and greatly improving the loading and unloading speeds of your forklift drivers. If your facility handles palletized goods, investing in a used warehouse push back system increases your available capacity and as a result, improves profitability and efficiency.
If you think your warehouse could benefit from a used warehouse push back rack, choose Simply Rack. Not only are we experts in warehousing storage solutions, we also offer a guarantee of quality with both used and new products, allowing you to enjoy cost-savings with complete peace of mind. We hold over 25 years of industry experience, so we can offer advice that will provide genuine benefits to your business and we can confidently answer any questions you have about our products.
Used Pallet Flow Racks
Managing pallet storage in your storage facility is vital. With a great used pallet loading and unloading system, you'll reap many benefits including better inventory control, more efficient working processes, reduced handling costs, and more. Pallet Flow Racks are a great way to achieve high-density storage options in a first-in, first-out system.
Warehouse used pallet flow racks employ gravity to smoothly position stored pallets, ensuring easy removal. This allows you to store more pallets in the same space for a higher storage density when compared to selective racking. Simply Rack is the first choice for warehouse storage, especially pallet flow racks. We stock and supply both brand new systems and high quality used pallet flow racks, ensuring you can transform your warehousing process at any budget, right when you need it.
Used Warehouse Mezzanine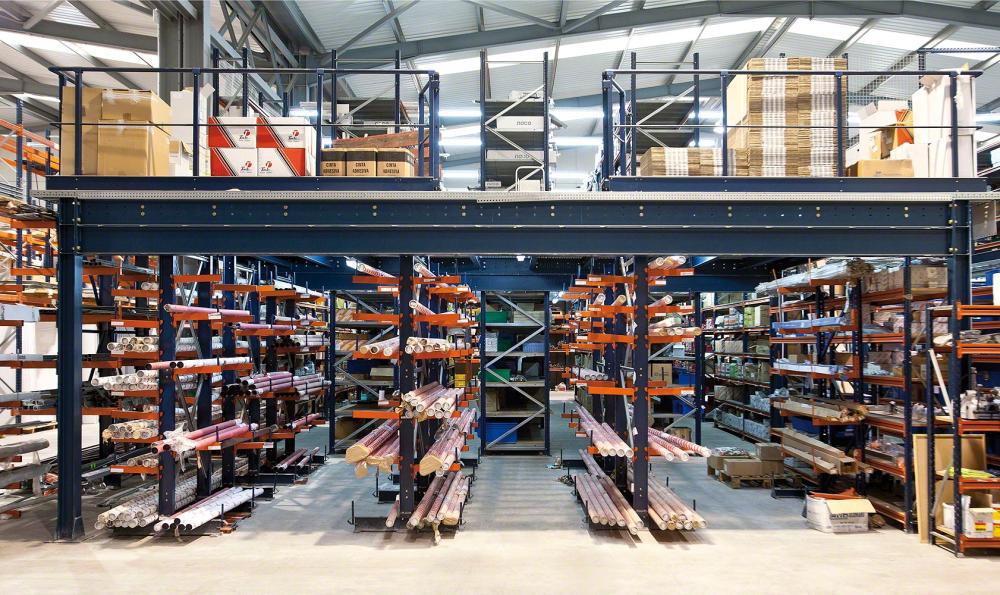 Used warehouse mezzanines are elevated floors or platforms that stand on large, steel support legs. Since they're generally free-standing, it's easy to disassemble them and move them around your warehouse as needed. They can be built to fit nearly any area, so they're the perfect solution if you're looking to add extra floor space or storage without having to move to a larger location or add on to your existing facility.
With over 32 years of experience, we have the knowledge to help analyze your specific requirements and design a mezzanine system perfectly appropriate for your needs, tailored to your space. You simply won't find a more knowledgeable staff, with speedier fulfillment and better customer service anywhere in the industry. We sell a wide selection of used mezzanine systems, so we're sure to have a solution that fits your budget.
Used Drive-In Racks
Used drive-in racks are a high-density variant of the pallet rack, the most frequently utilized warehouse racking system for palletized product storage. Where standard pallet racks require aisles between each racking unit to allow forklift access, drive-in and drive-thru racks eliminate this wasted space. Their designs enable the forklift operator to drive directly into the racking space itself, offering a much higher storage density.
We have the products and the expertise to design the perfect used commercial racking system for your warehousing requirements. We stock our products for immediate availability and quick delivery and installation. Depending on where you are, local pickup is available as well. We're here to answer any questions you may have about used drive-in/drive-thru racks or any other industrial shelving product we carry. Give us a call so we can discuss your needs today!
Used Cantilever Racking & Storage Systems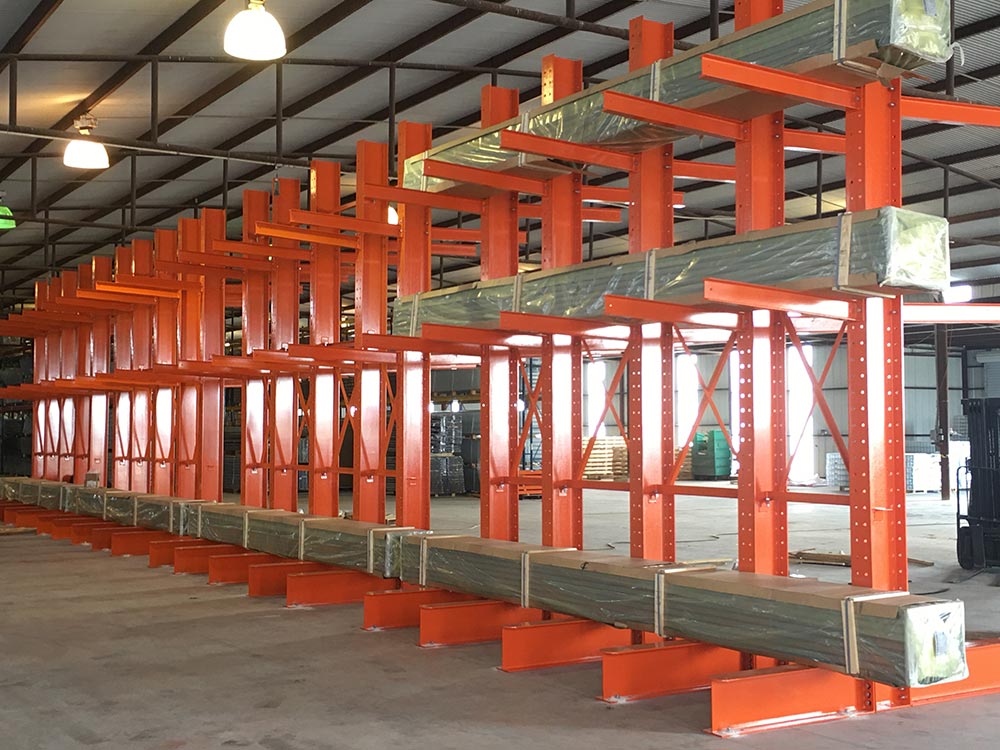 So much warehouse space is wasted by horizontal storage. Posts, columns, and shelving can needlessly take up a large portion of your usable storage area. If you need to store oddly shaped and sized items, such as pre-packaged lumber or pipes, used cantilever racks provide advantages that conventional shelving simply cannot match like an open design that is highly visible, accessible, and easy to load and unload. Plus, with a sturdy internal support system and flexible design, used cantilever racking is perfectly equipped to store even the heaviest items.
Our upright used cantilever racks come in single or double-sided configurations, which allow for storage on both sides of the rack. This also helps fit more shelving per square foot, regardless of your facility's size or shape. Simply Rack has a wide variety of sizes, models, and cantilever arm lengths with weight capacities to hold even the heaviest pipes, lumber, and more.
Looking to organize your warehouse inventory with cantilever racks? Contact us today to get started.